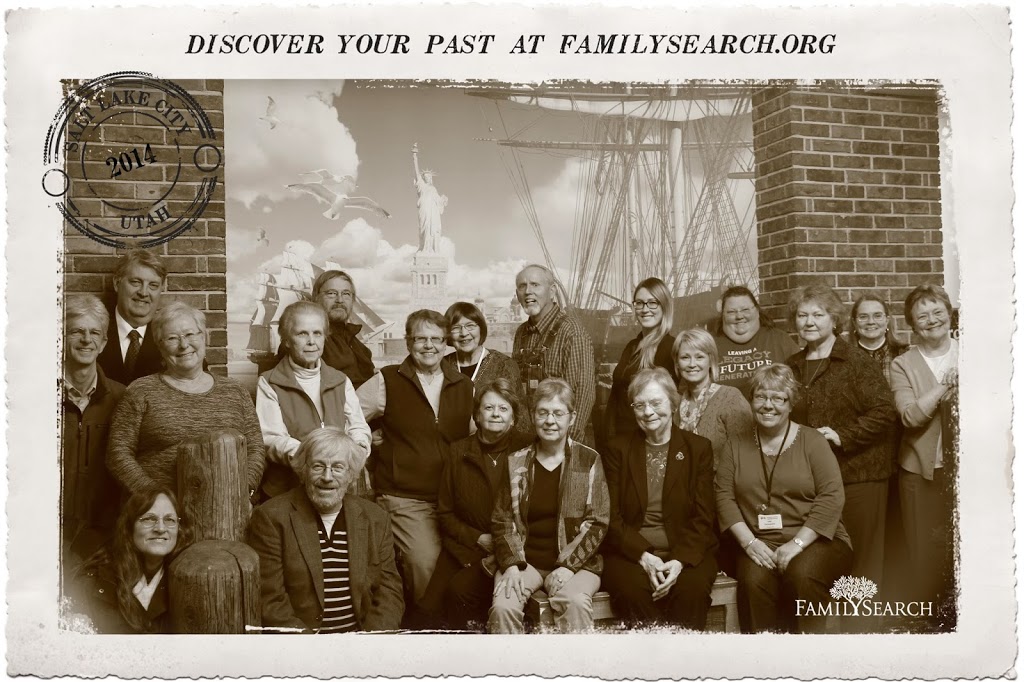 Nothing can stop a Norwegian American
Nothing can stop a Norwegian American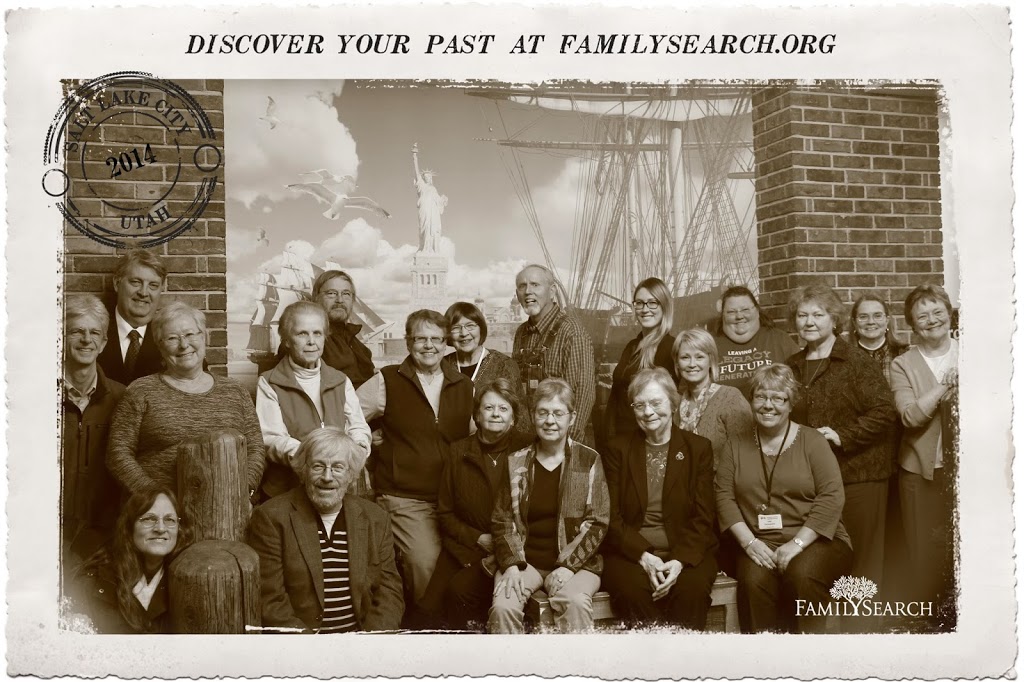 This years «team» picture!
After experiencing these «crazy» wonderful Norwegian-Americans as self-propelling genealogists three years in a row, I have to say I am impressed. With dictionaries, google translate and other tools, they are working their way through the Norwegian Bygdebøker on their own. Proud as can be, with a copy of a bygdebok-page in hand, they show me, or their next-computer neighbor what they found. Some times they also asks for help, but that is not until they have almost torn their hair out, or they have scratched holes in their computer screen.
But – one thing impress me even more. They fold over the Churchbooks without hesitation. Nothing stops them! Not even a book written by a minister with home-knitted Selbu-mittens and a terrible hangover from to much aquavit!
Ginny looks and looks after her great great … grandfather Ole Halvorsen in Nannestad
Steven works on documentation on his family tree from Gjerdrum and Hurum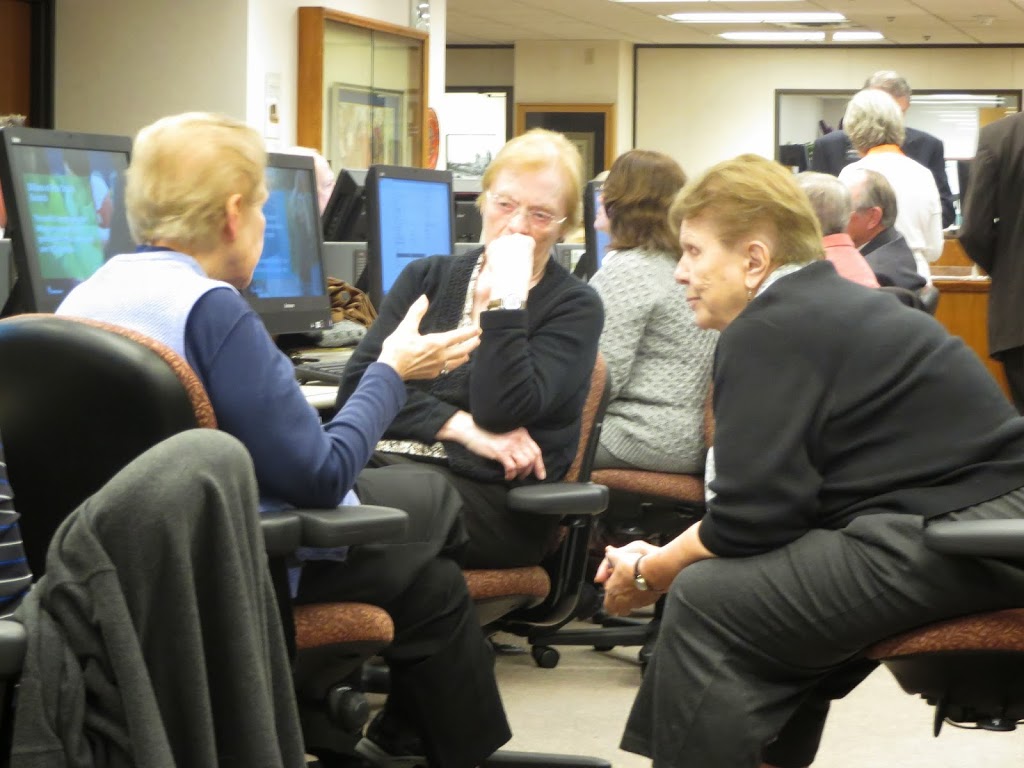 Marilyn, Millie and Pricilla – three wonderful ladies with a passion for Genealogy. They are all genealogists in their Norwegian Region's Bygdelag, Marilyn in Gubrandsdalslaget, Millie in Totenlaget and Pricilla in Solørlaget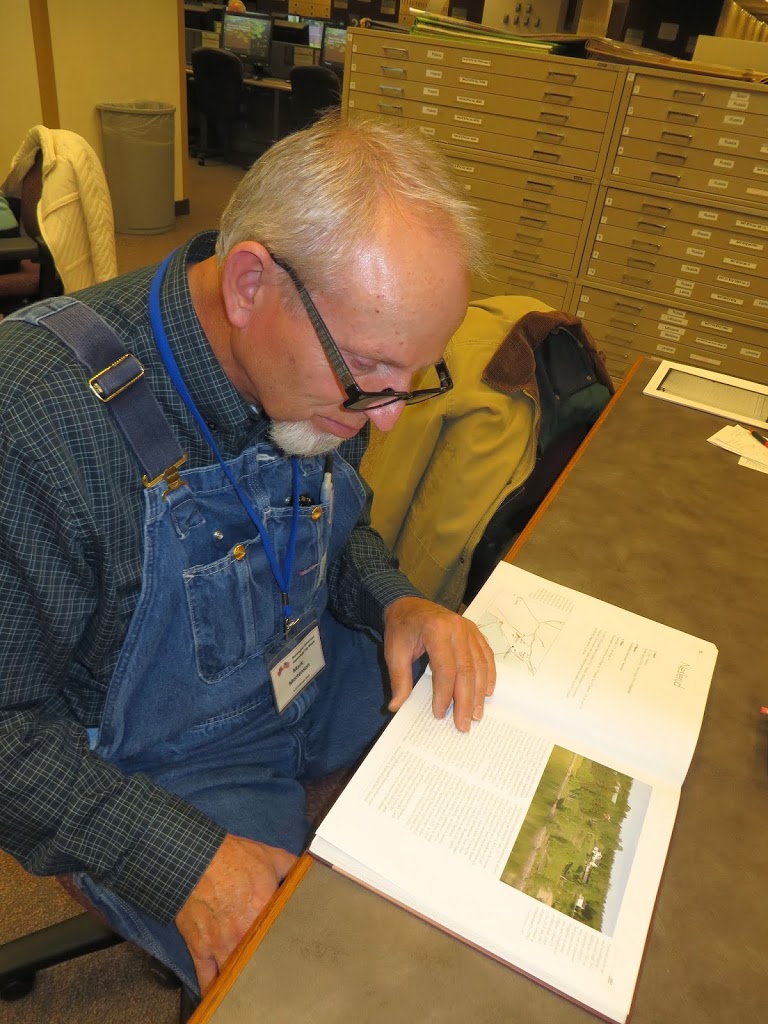 Mark is also a member of the Gudbrandsdalslag, but here he shows his interest in everything that has to do with books and local history. I showed him the Sørum Bygdebok, and he spent at least half an hour looking at the pictures and Aaaah and ooooh!
Marie is also from Solør-laget, and here she works her way in to the Grue church records
Marilyn tries to get some information from the bygdebok
And Sheila, she «totes for the Toten-lag» and helps where she can!
It has been some wonderful days with the Norwegian Lag Group. We have had lectures/classes for every level, I feel like I am an advanced genealogist, but I have learned a lot of new stuff, or I have been redirected to think in another way. I really enjoyed Sister Kay's lecture on Familysearch, Finn Karlsen's lecture on Digitalarkivet was great, I also learned a couple of new things there (and got information about things to come), and tonight Elaine Hasleton (from Familysearch and Norway) gave us a lecture with a real case on how to find living relatives in the US.
This is the last night in my little cave no 1119 on the Plaza Hotel. It is dark outside, but all the lights makes my view look like a fairytale. It is beautiful!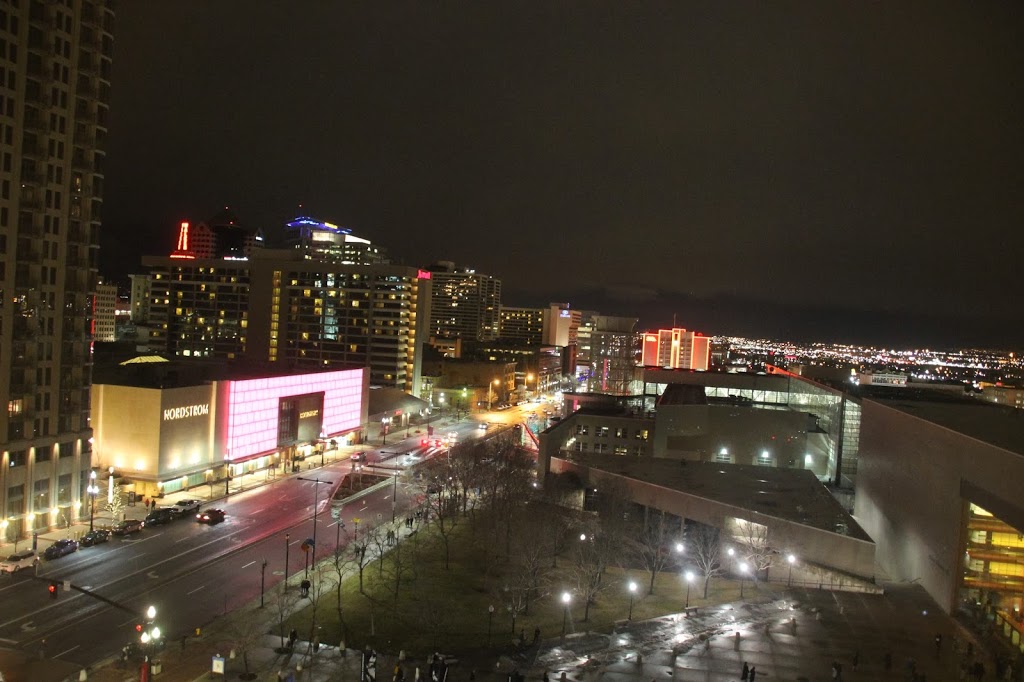 Utsikt fra godstolen
This is not the worst place (for me) to ride out a snowstorm, (I have not even checked if there was one in Atlanta). Delta canselled my flight, and since Dear Hubby also checked if our travel incuranse covers my extra expences, I am happy as can be!
I got 24 more hours to enjoy the worlds best Genealogy Library – with a bunch of people so dedicated to Norway and Norwegian family history. I have had a wonderful week, with some really great people, and I have already decided that I will come back next year. At least for the Lag Week!
See you next year!!