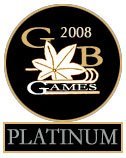 Wow – I got medals!
Wow – I got medals!
Genea Blogger Summer Games Closing Ceremony was held yesterday, and since I did not really work to much on my two categories, I really did not expect any medals! But! I got 2 – and some medals! Wow!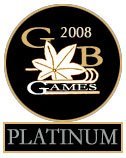 Cite Sources: Platinum

The most important medal for my genealogy was the Platinum in Site Your Sources! Even though I have more work to do there, I am no on the go, and I have decided that all my sources and persons will be organized and cited by the end of 2008!
I did the most known error when I startet my genealogy – I thought I would remember ! And that is soooo wrong! So – lots of work had to be done again, but now I know, and my friends say I am a source-freak.
Genealogical Acts of Kindness: Diamond
This medal was the easiest to get. But then again, one of the tasks made me join two societies I have said I should join for years! Wisconsin Historical Society, and the Romerikslaget.
I did not invite anyone to join Facebook though, but I joined two bloggers network, and commented on quite a few other geneabloggers blogs! And, the most important thing for me to join this games – I got to know a lot of other genealogists through their blogs!
Maybe I will attend the Winter Games in 2010 together with the winter Olympics in Vancouver? I am looking forward to them alread – maybe we have some National games in Norway in between?